We sell and service new and used motorcycles from Portland to Eugene and from Coos Bay to Bend! Welcome to our dealership! I am Marc Gore, General Manager (at right), and we are Salem Harley-Davidson®. We have been in the Harley-Davidson motorcycle business, working directly with Harley Davidson Motor Company® located in Milwaukee, WI for over 60 years. We are Salem's local dealership for Harley-Davidson® motorcycles, parts, accessories, MotorClothes® merchandise, T-Shirts, collectibles, and above all, great service and friendly staff! Drive  to Portland for entertainment, then back to Salem to shop one of the largest selections of new and pre-owned Harley Davidsons in the state of Oregon!
We've been making customers happy for over 50 years, from Portland to Eugene, Coos Bay to Bend, and many out of state as well. Together, we have been riding for over 350 years, professionally servicing Harley®'s for over 100 years, and our extensive expertise in financing programs is second to none!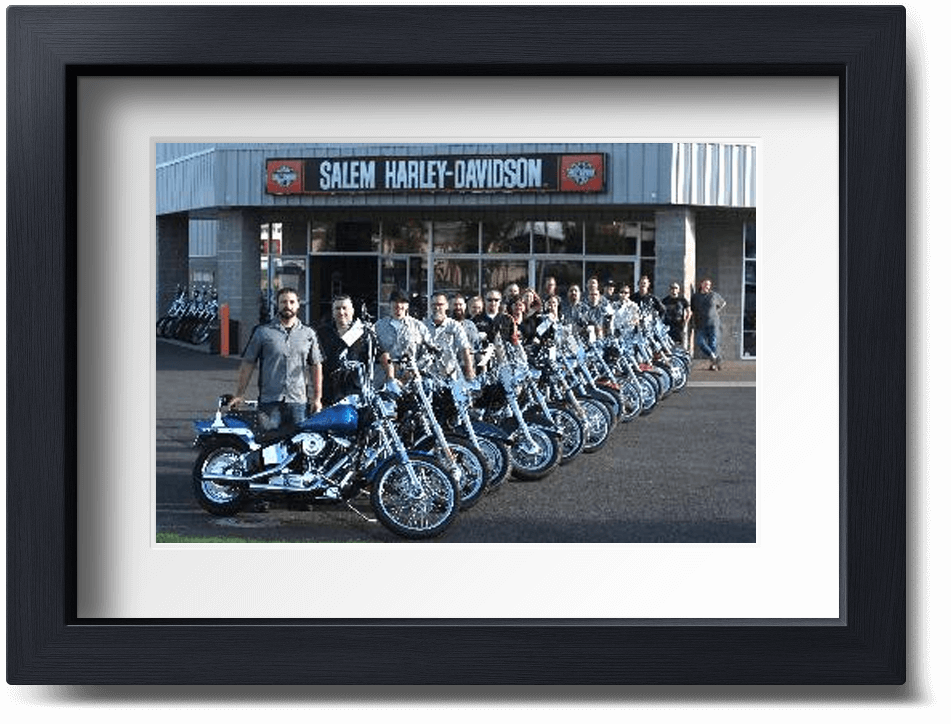 We sponsor two H.O.G. (Harley Owners Group) Chapters, one in the Albany and Corvallis area, and one in Salem, and work with riding groups throughout the Willamette Valley, including Riders Needing Assistance, The Litas, Honoring Heroes, Bikers Against Child Abuse, Tribute to the Troops, Salem HOG, Pioneer HOG, Combat Veteran's Motorcycle Association, and more
We look forward to meeting you and serving all your riding needs. Come by and say hello!
Salem Harley-Davidson® was formerly Walker's Cycle Co., serving the Salem area since 1958. Let us help you live your riding dreams! Come visit us and see our huge selection of new and used motorcycles, if you live in Salem, Portland, Eugene, or in between.