Salem Harley-Davidson® sells and services new and used motorcycles from Portland to Eugene. We have the largest selection of Harley-Davidsons® in the state of Oregon, and have been Salem's local trusted dealership for over 60 years. Our friendly and knowledgeable staff work hard to make sure our customers like us, trust us, and have fun! Marc Gore, General Manager, works directly with Harley-Davidson® Motor Company to make sure we bring you the best of what Milwaukee offers. Milwaukee steel baby!
With over 100 years of experience working on bikes, our service department is second to none. Our factory-trained technicians are dedicated to keeping your bike in top shape, and to providing the best service possible, so you can count on us to help you get the most out of your purchase. We honor all warranty work and recalls. Visit our motorcycle service department now.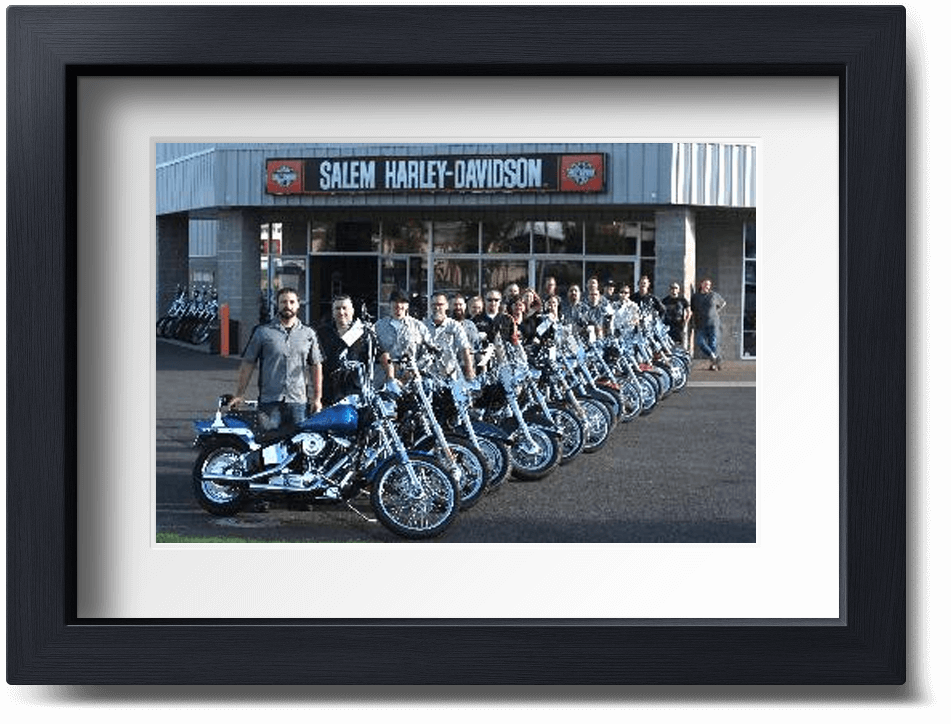 We also offer accessories, merchandise, collectibles, MotorClothes® and more. Our staff is here to help outfit you specific to your riding needs. Strut your stuff even when you get off your bike. We know what works. On the road, and on a t-shirt. Harley makes things with the quality that can turn a leather jacket into a family heirloom. From functional gear to mechanic work shirts, we have you covered. Check out Harley-Davidson®merchandise today.
Owning a Harley isn't about having…it's about doing. Experience the lifestyle with Salem Harley-Davidson®. We hold events that benefit our riders and charity groups around Oregon. Check out our motorcycle events calendar and ride with us. 
Local H.O.G. Chapters allow people who share a passion for Harley-Davidson®motorcycles to come together. We have two chapters. The Salem and Pioneer H.O.G. Chapters provide members with plenty of opportunities to meet with friends, have fun, support worthy causes, and ride. Join our HOG Chapter Here.
Want to work for us? We offer a friendly, professional work environment. You must have initiative, be honest, and work well with others in a teamwork setting. See our motorcycle dealership employment page here. 
We are all bound by the passion to ride. Find your dream bike at Salem Harley-Davidson®. Schedule Your Test Ride Now!